Philipp Simon
The Big Picture
June 26 – August 30, 2021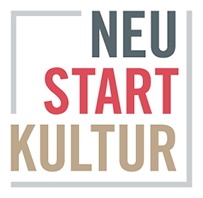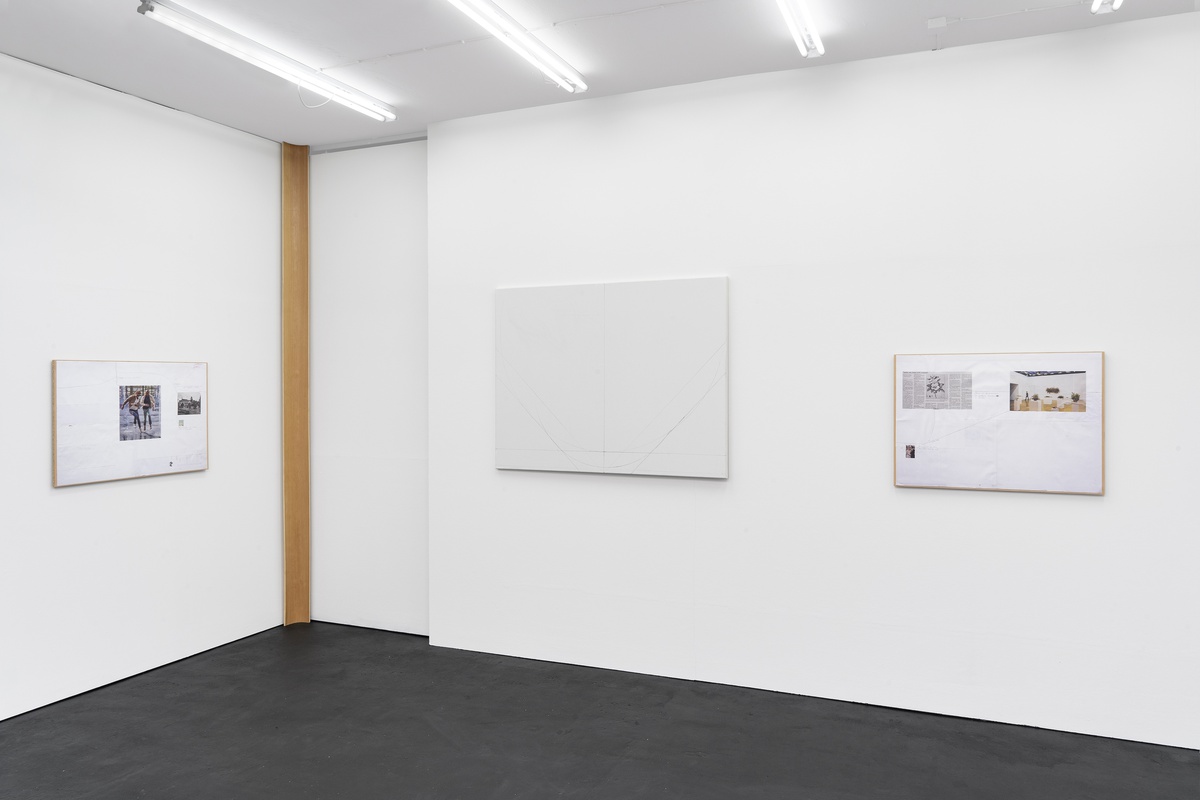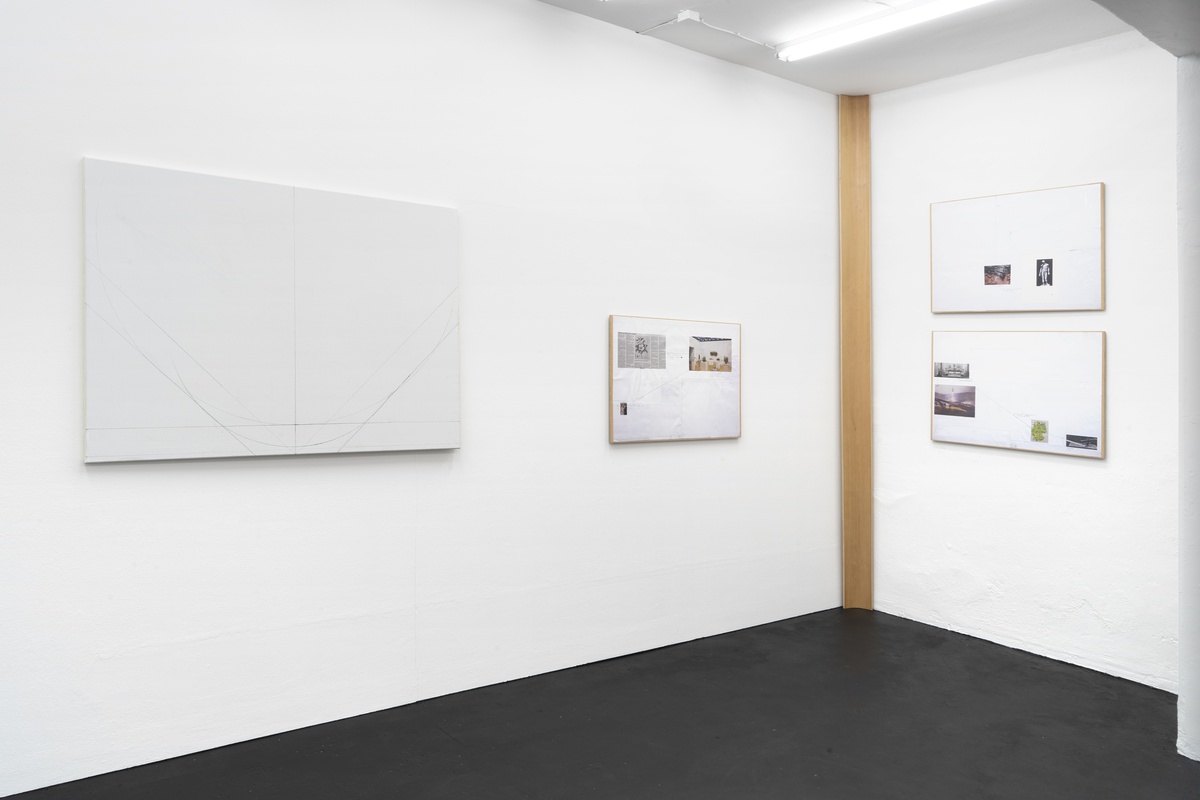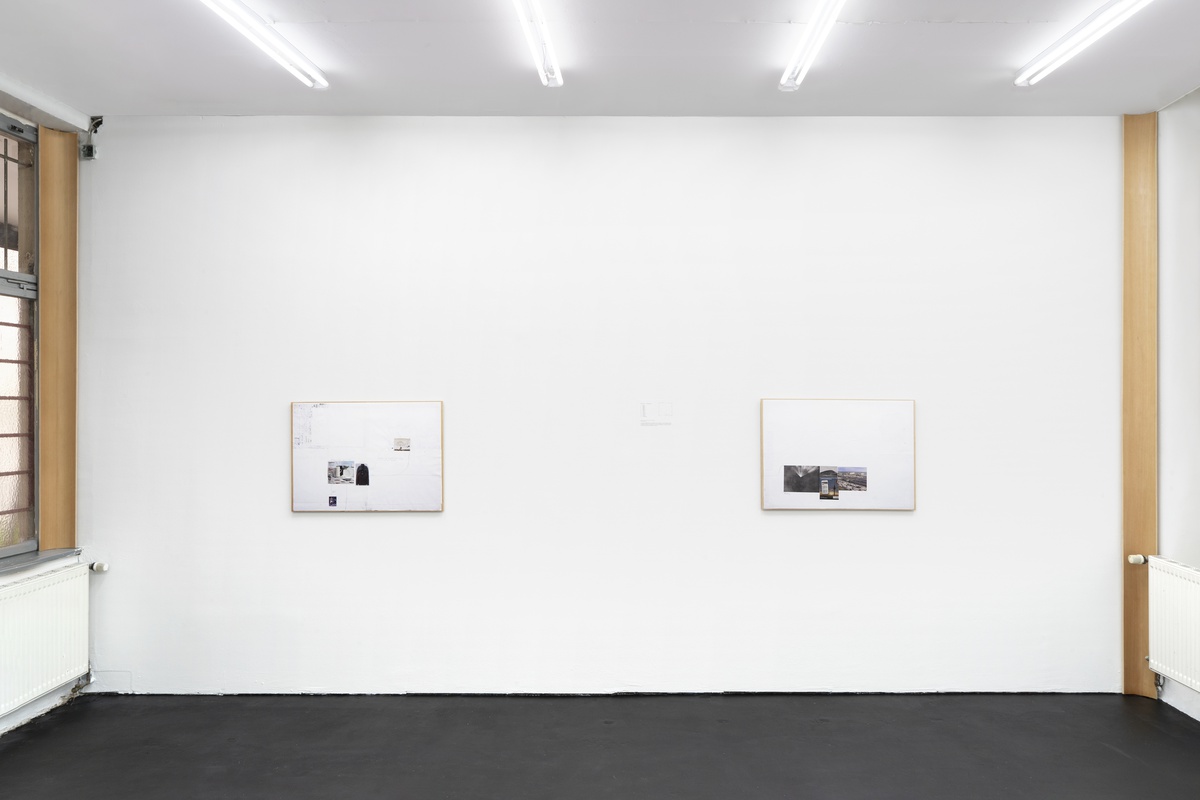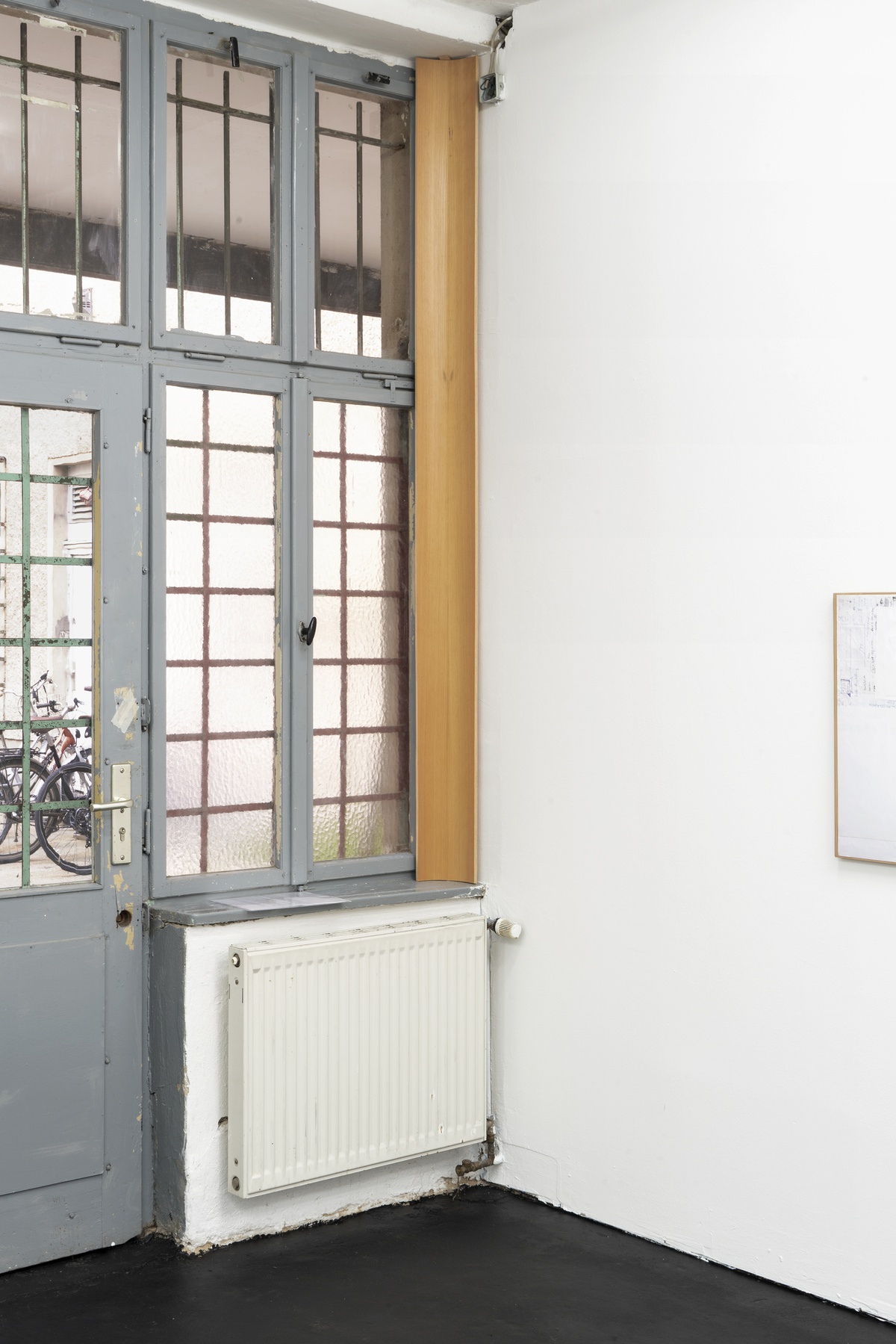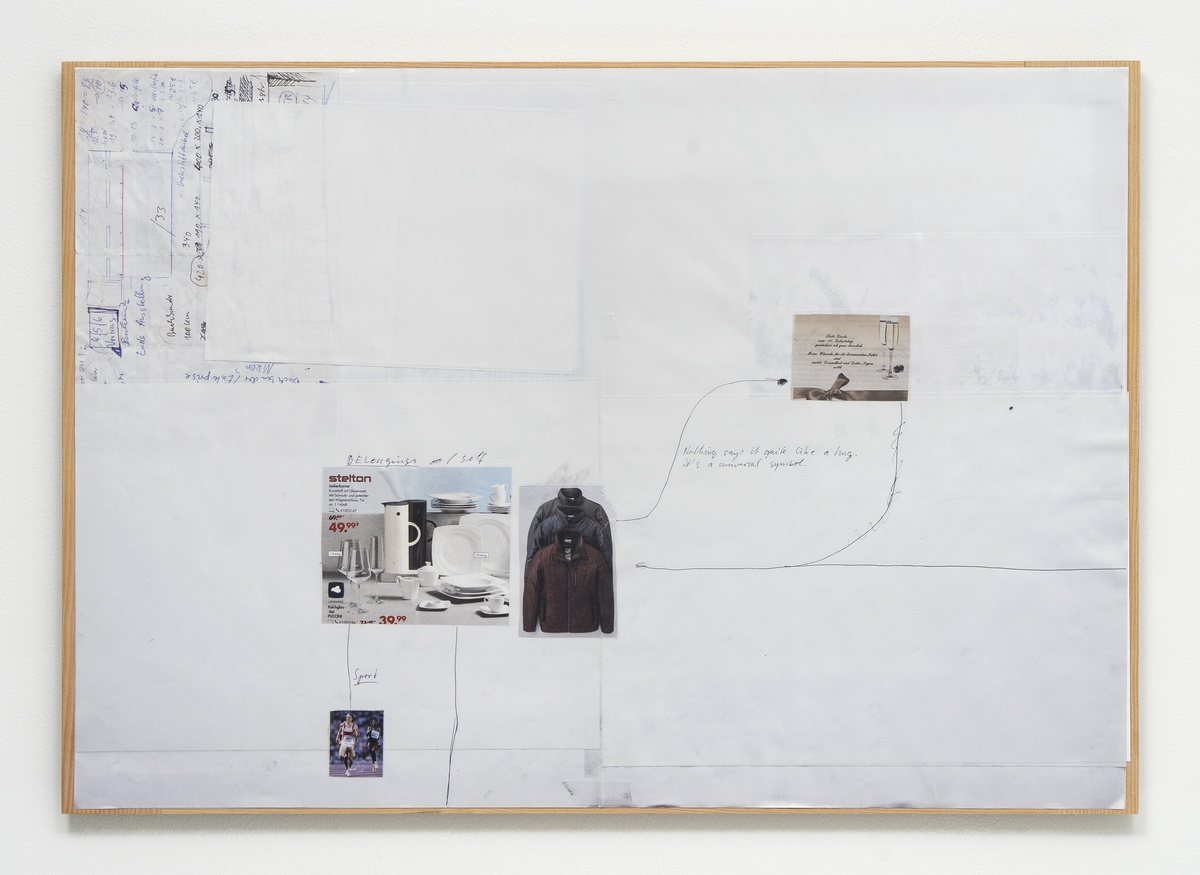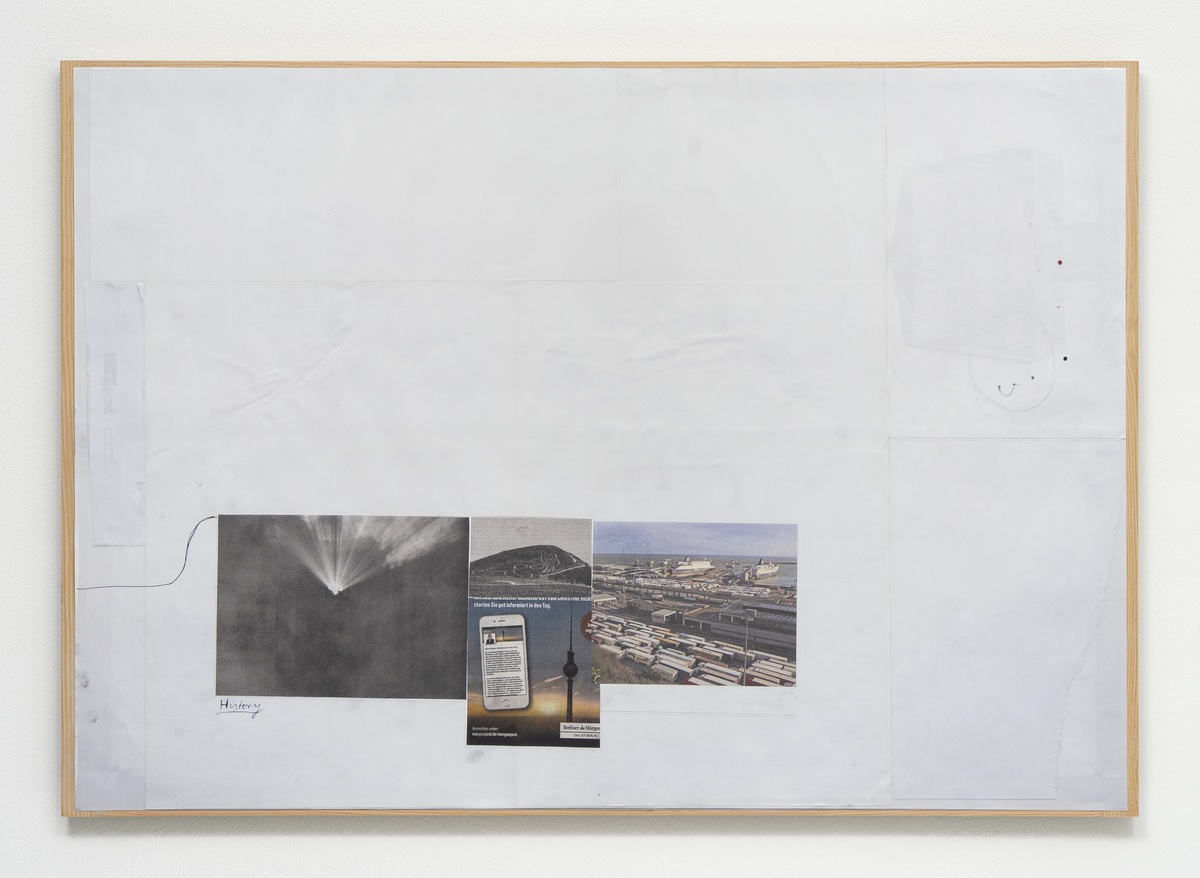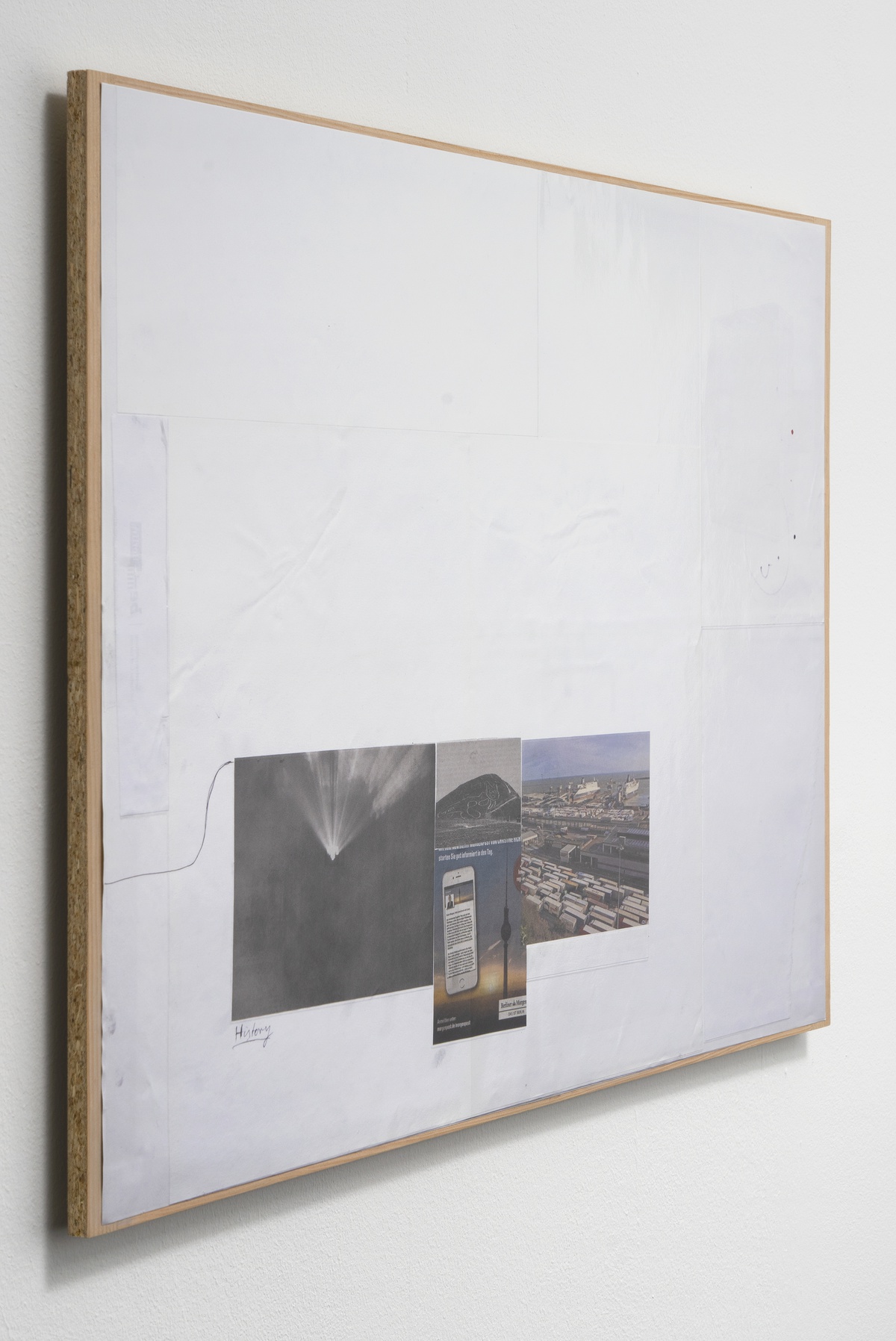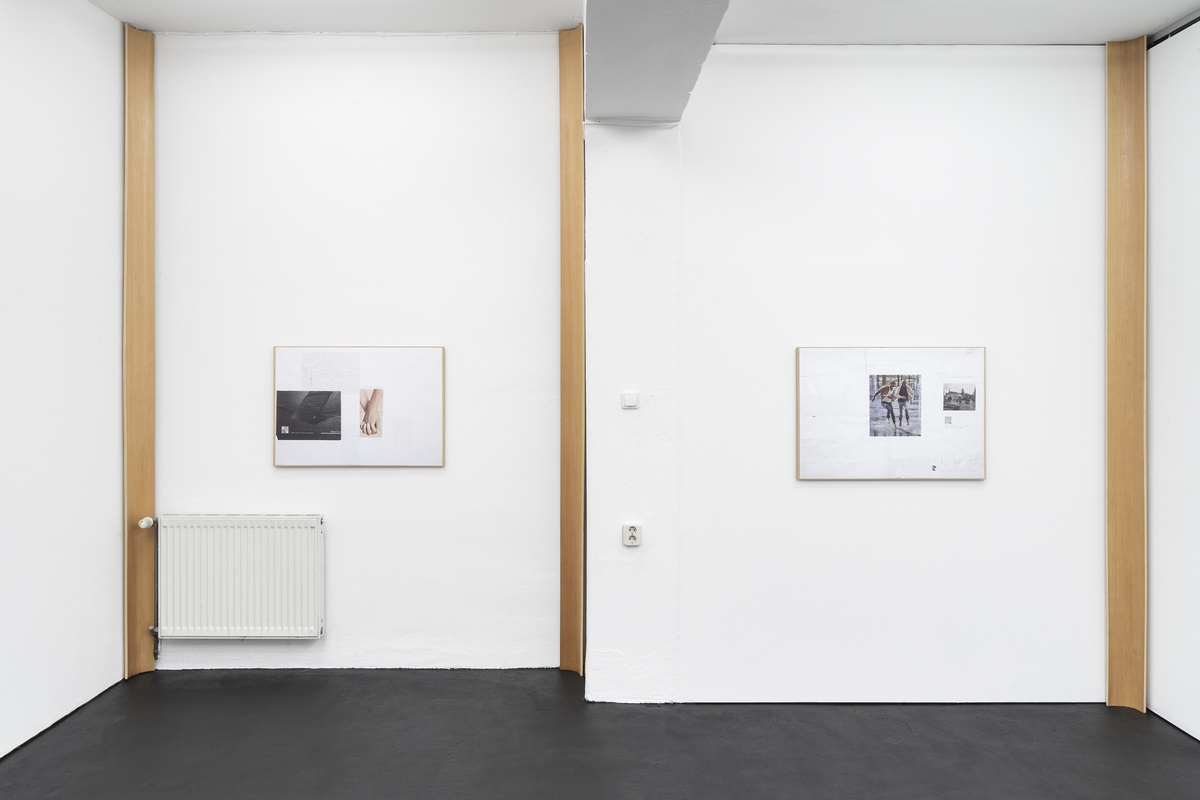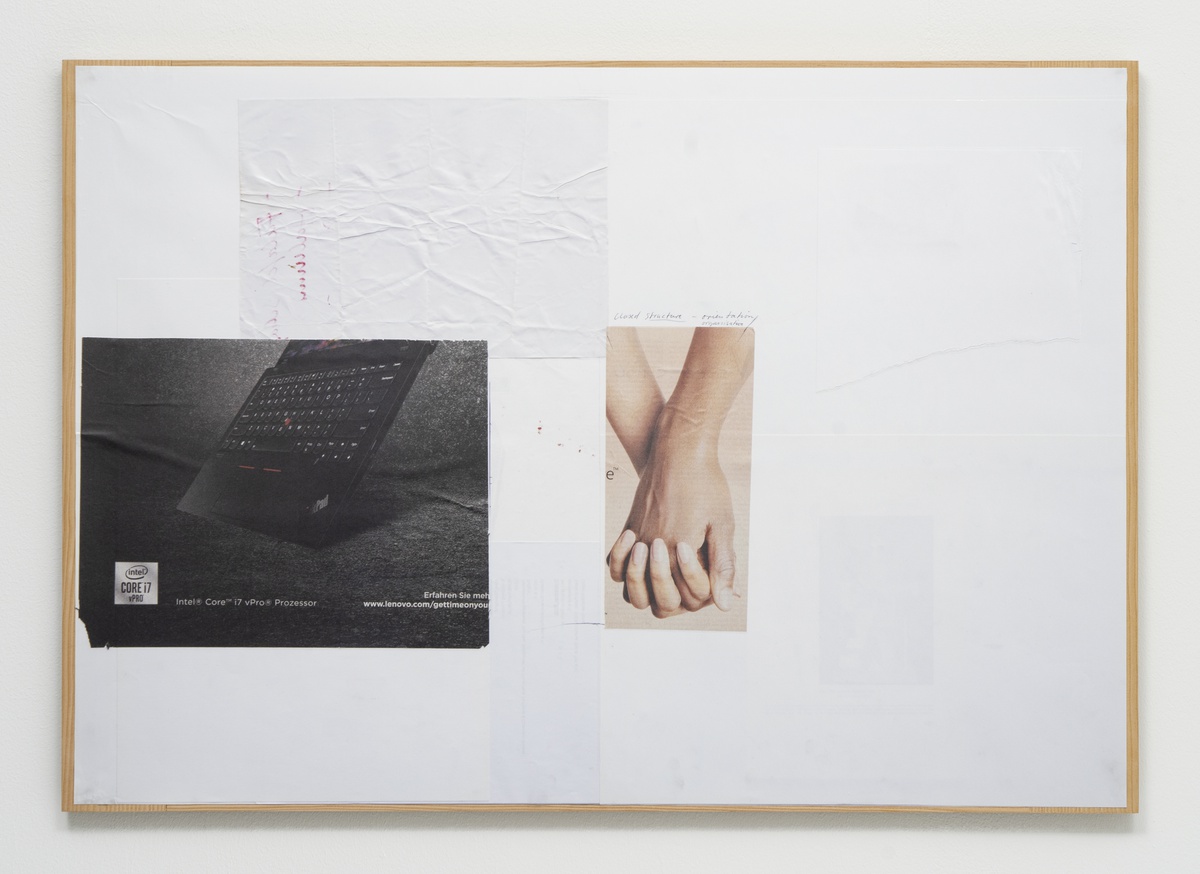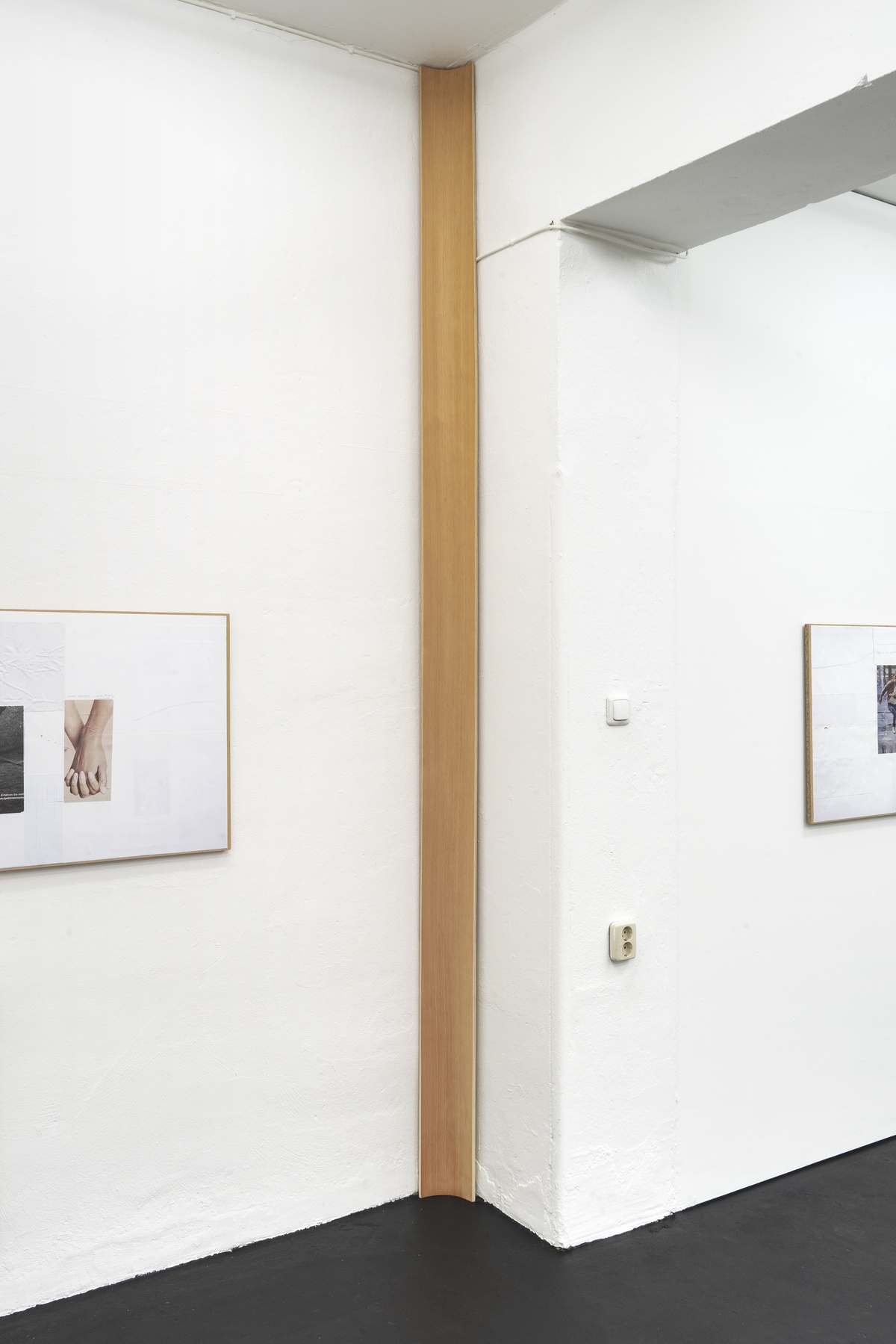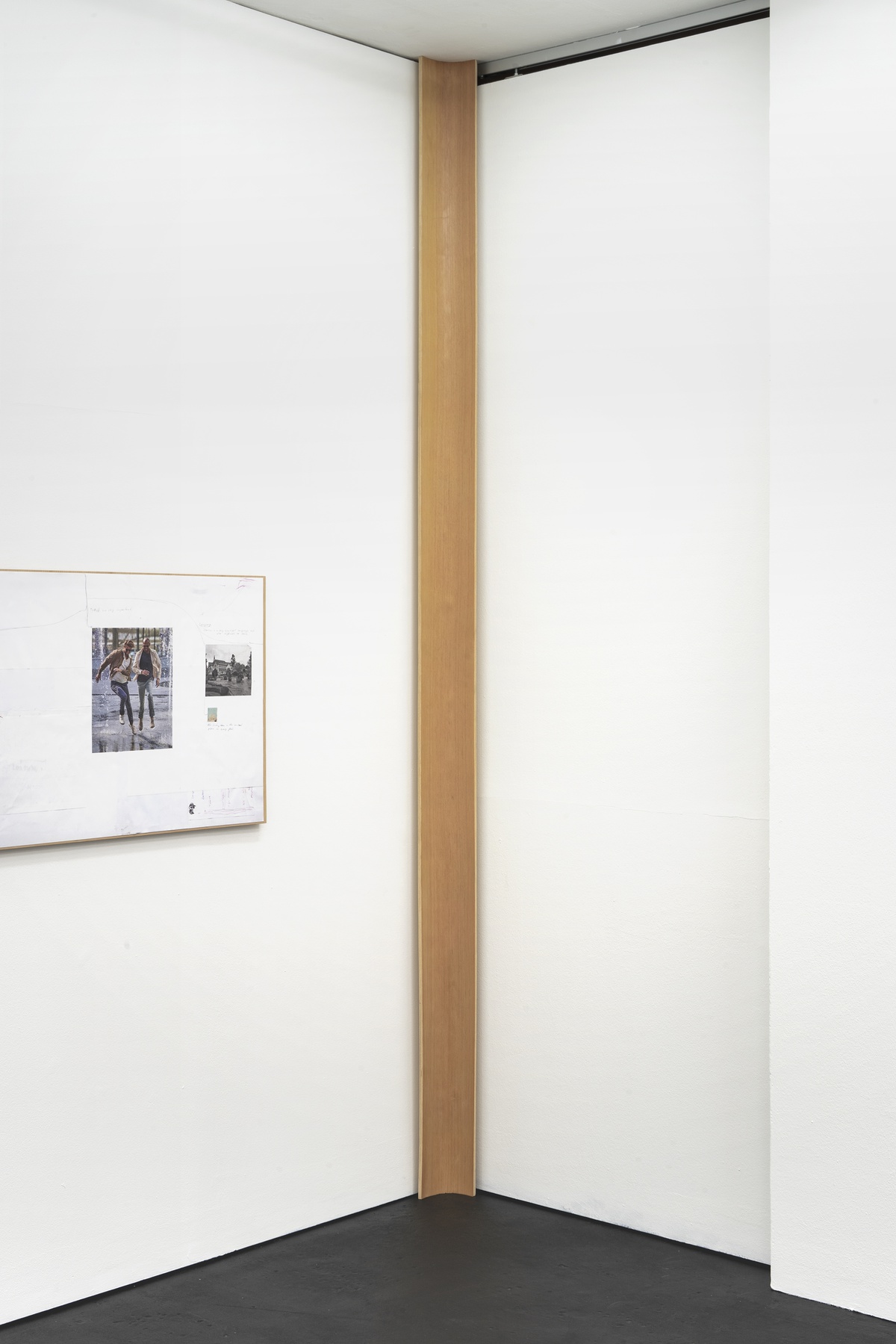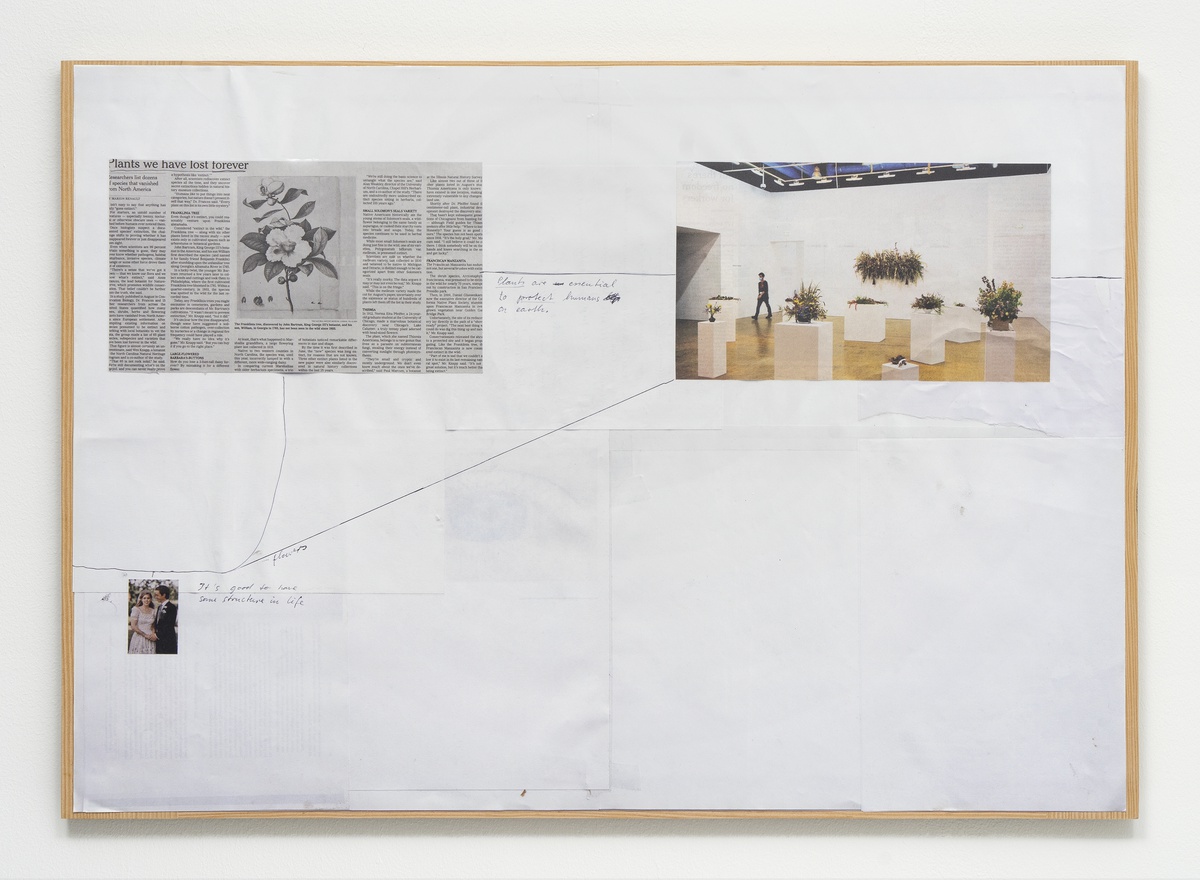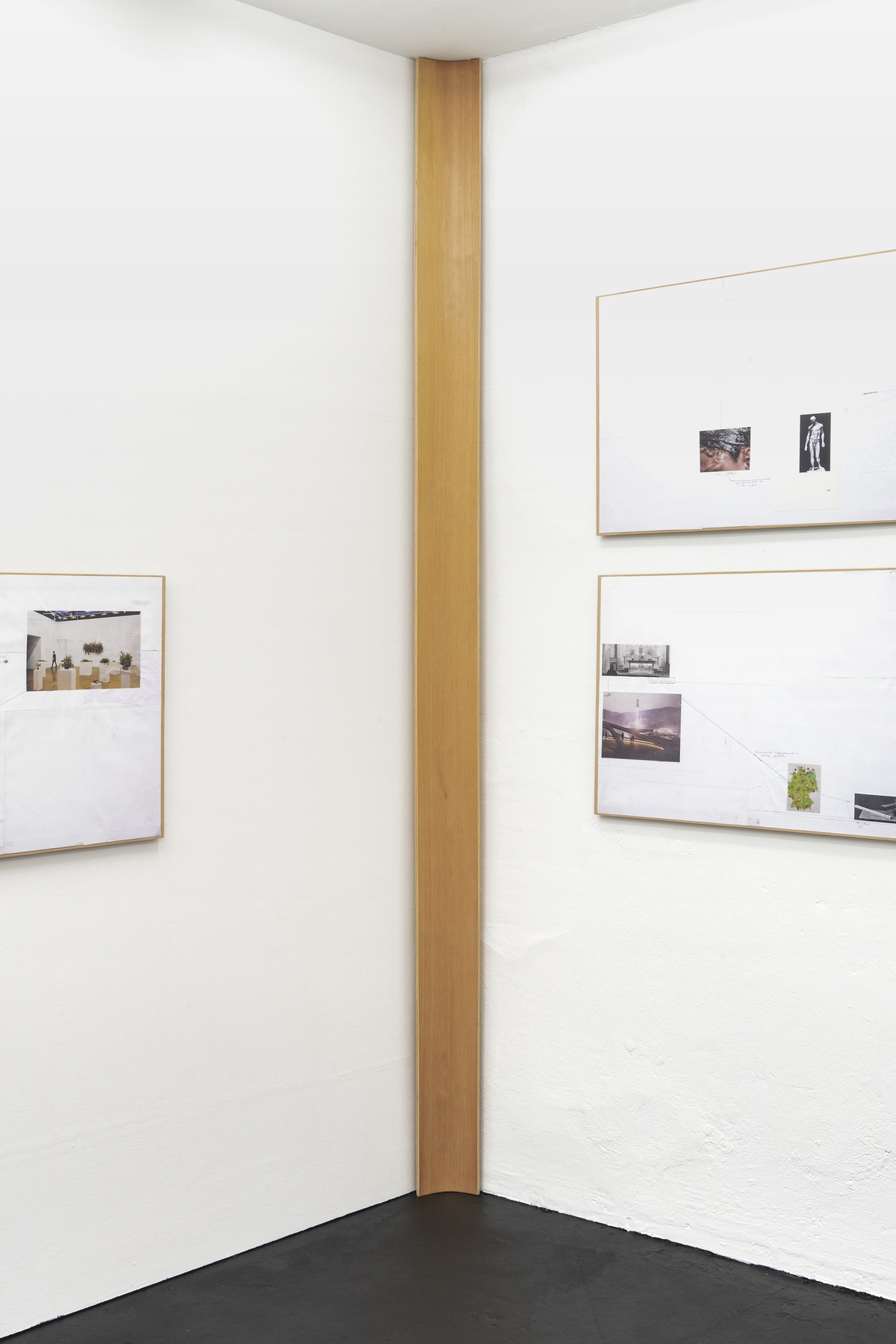 A series of same-sized panels feature collages composed of paper in different DIN formats. The paper exhibits various signs of use – previously folded or crumpled, it has been smoothed out again. In some cases, notes on the back are visible, shining through the page. Reminiscent of wall charts, images from magazines or newspapers are connected and labeled with lines as if to connect possible meanings. These connecting lines repea- tedly leave the format, as if to continue on to the next panel (or elsewhere) and create an overall bigger picture.
Upon closer examination, the collages are covered with a thin, synthetic layer. The originals were photographed and reproduced in the same size and subsequently mounted onto the paper works – the originals and their copies are glued to each other.
In this superimposition, the original material is destroyed and simultaneously replaced by its reproduction. Due to minimal inaccuracies in the overlay, duplications of photographically documented shadows and creases, as well as relief-like elevations within the original, are discernable. In the sense of a glitch, the original appears displaced from its medial successor, allowing for a moment of discrepancy. The collaged images, on the other hand, which were already sourced from reproducible visual material, have been completely replaced by their renewed reproduction and superimposition.
Veneered, rounded wooden objects are positioned in every corner of the exhibition space. Like the image panels, they do not touch the wall surface, but float just in front of it. These oblong curves extend from the floor to the ceiling, masking the right-angled architecture – soft, connecting elements instead of corners.
Philipp Simon
January 20 – March 23, 2018
Victoria Colmegna

,

Tom Humphreys

,

Lukas Quietzsch

,

Richard Sides

,

Philipp Simon

,

Lise Soskolne

,

Angharad Williams

Schiefe Zähne hosted by Contemporary Fine Arts Grolmanstraße 32/33 10623 Berlin

March 29 – April 24, 2021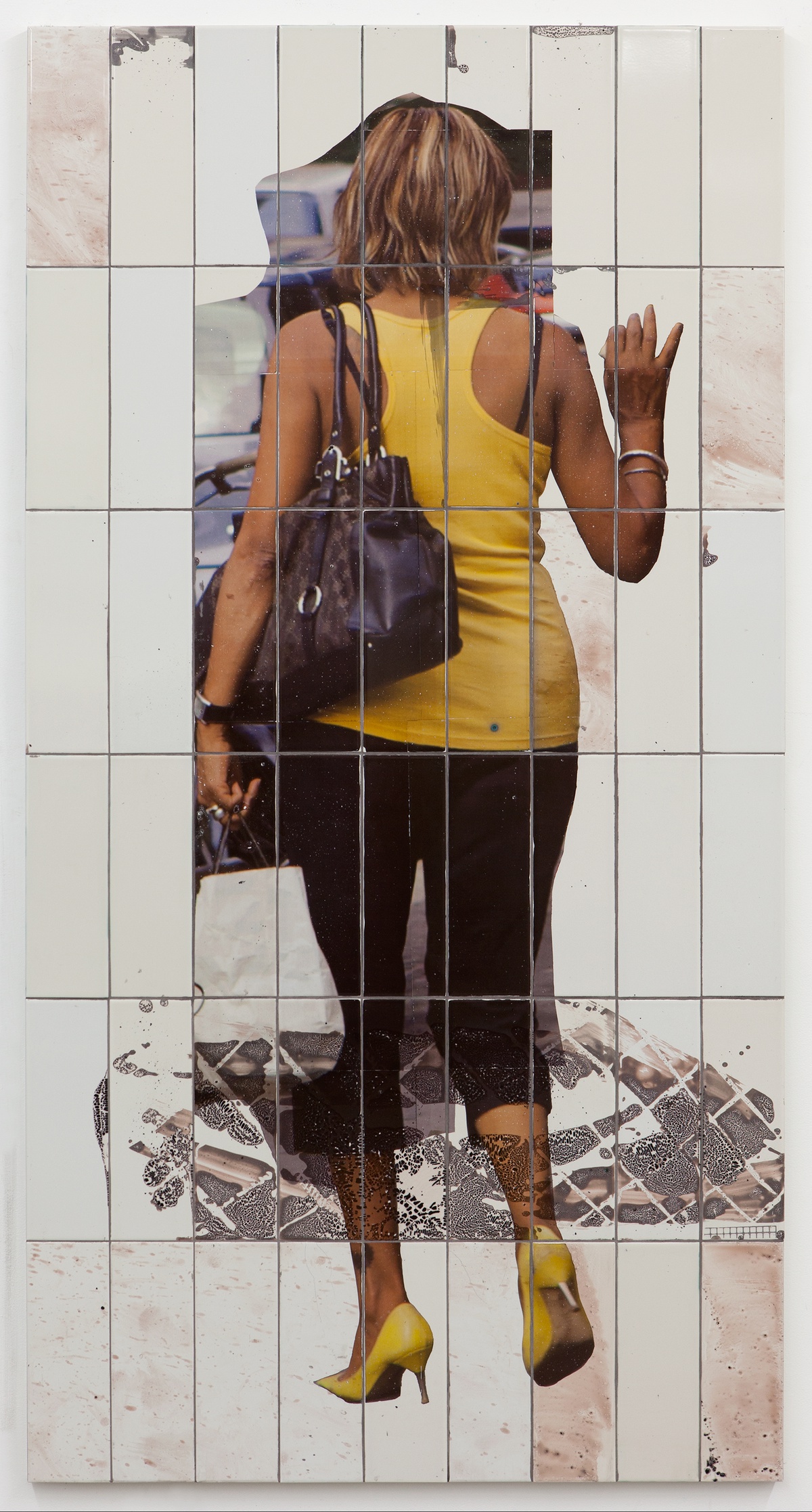 Hélène Fauquet

,

Tom Humphreys

,

Jonas Lipps

,

Ariane Müller

,

Lukas Quietzsch

,

Sophie Reinhold

,

Richard Sides

,

Philipp Simon

co-organized by COBRA (XYZcollective), Tokyo Arts & Space

October 10 – November 8, 2020